Green Park, St James's Park & Berkeley Square
21.06.21 - 23.07.21
The herd started life in the Nilgiri Hills of Southern India, where they were created by the indigenous communities who successfully live alongside their real-life counterparts. Here people and elephants coexist in denser populations than anywhere else in the world. These indigenous communities know what crops to plant and where and when to walk, so that nature can thrive alongside them. Their story is one the whole world can learn from.
As the elephants make their way around the globe, they will tell the story of our crowded planet, the effect of human encroachment on wild spaces and the inspiring ways we can coexist with all the other living beings that make our world magical – from tigers and badgers to nightingales and elephants.
Interested in purchasing an elephant sculpture, click here
Sladmore Contemporary gallery
Exhibition runs 15th June to 23rd July 2021
Monday - Thursday 10am-6pm. Friday 10am-5pm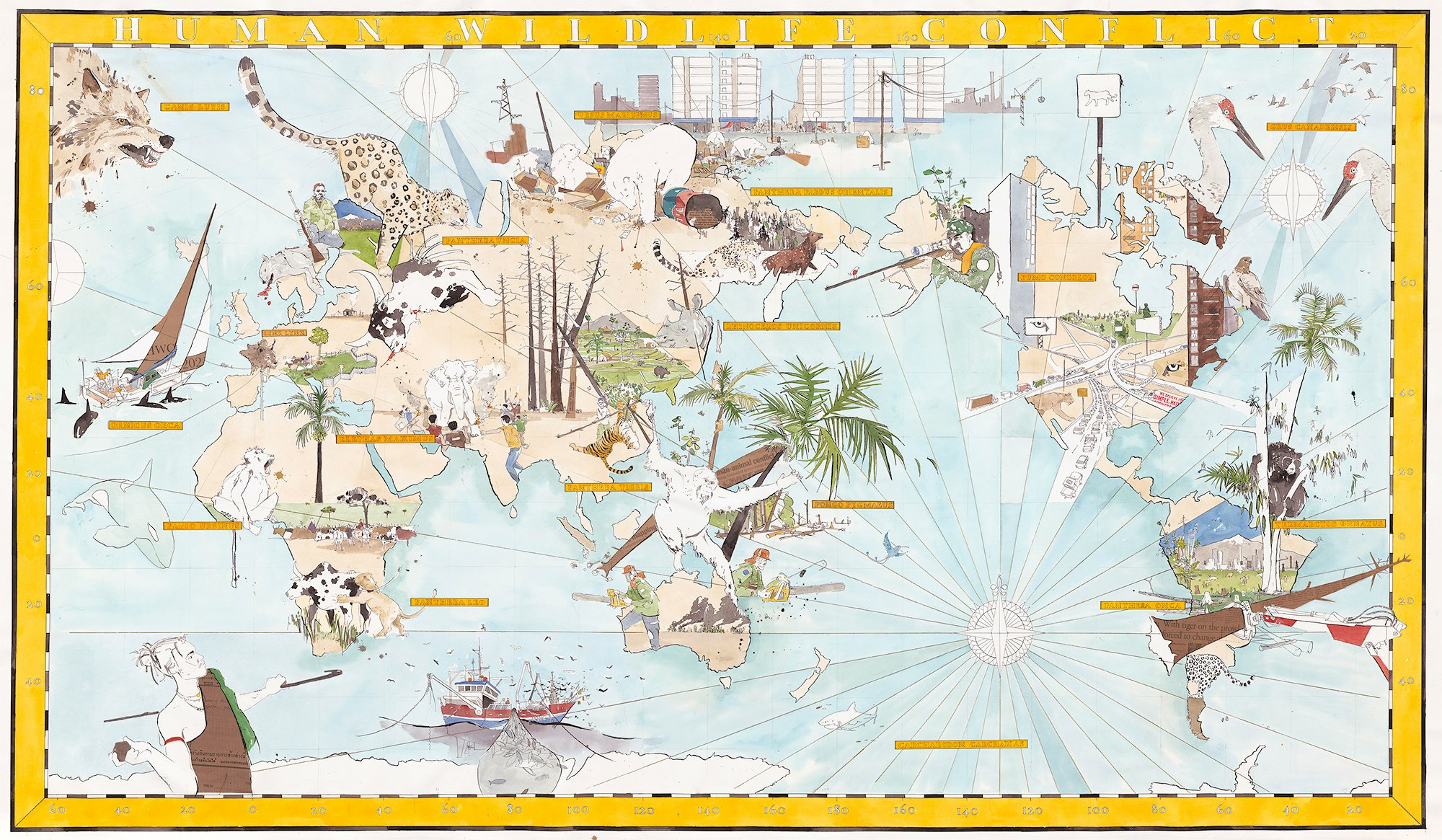 Exhibition of artwork to accompany the CoExistence Herd in London.

The Sladmore Contemporary (off Berkeley Square)
32 Bruton Place, London

All events subject to Covid-19 government guidelines.